Cats can get zits just like humans (as shown above). However, cat zits start out as little black specks under the chin. Scroll down to see the video of Caymus' zits—these are the little black specks.
If you don't clean these off your cat's chin, they can get infected, turning into what humans more readily recognize acne white heads (as shown above). Yes, cats get acne. Usually it is just on the chin and it isn't all that uncommon.
There are different theories on why cats get acne. Some believe it is a result of their chin touching their food (and honestly the black specks do look like food debris sometimes), whereas others think that it is from hormonal issues. Murphy and Caymus live in the same house, have the same father, yet Murphy's zits are ten times worse than Caymus' and Rags never had many at all.
Should your cat acquire the whitehead version of feline zits, then it is best to pop the zits. Yes, pop the zits. The feline acne is a little different than human acne. The whitehead part of a cat zit becomes very hard and when popped looks more like a little grain of rice. So, if you keep up with your cat's zits, after a month or two, they should go away.
Another popular opinion is to wash your kitty's chin with benzol-peroxide wash or a diluted version of dandruff shampoo might help as well. As it will help clean the skin and keep it clear of cat zits.
Some folks use a swab/pat down of luke warm very strong black tea water helps.
If you are interested in reading further about caring for your cat, please visit Floppycats.com's Health Care Page, with many links and suggestions to other health care related items.
This is a video of Caymus' zits: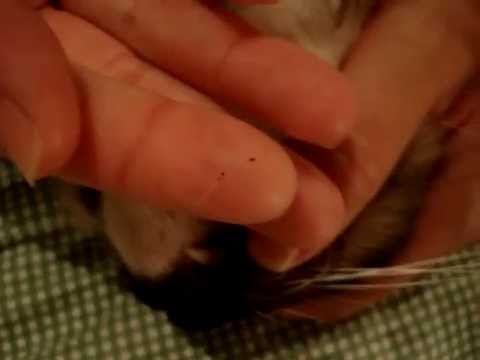 This is a video of Trigg's zits: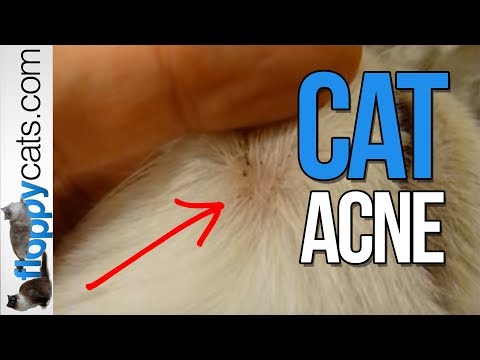 Caymus' Zits Close-Up – the black specs are his zits.

Category: Cat Grooming, Health Care
Hi, I'm Jenny Dean, creator of Floppycats! Ever since my Aunt got the first Ragdoll cat in our family, I have loved the breed. Inspired by my childhood Ragdoll cat, Rags, I created Floppycats to connect, share and inspire other Ragdoll cat lovers around the world,